There are some people that want to travel the world to experience the sights and sounds, as well as enjoying what the different cultures have to offer.
That being said, parents who are frequent travelers may have to bring their baby with them when they do and because of that, I highly recommend that you use a baby carrier instead of a stroller.
The reasons are plenty. Baby carriers help you increase your bond with the child. It also allows you to place your baby near you so that you can give them your undivided attention. Also, baby carriers are more portable and you do not have to contend with folding a bulky stroller.
When Choosing the Right Carrier for Travel
Choosing a baby carrier for travel is not that far from getting a carrier that is used at home. However, there are some important considerations, such as:
Its materials have to be appropriate for the climate of the country you're going to
It has to be comfortable for you to wear for prolonged periods of time
It has to have multiple compartments so that you can use them to store your baby's essentials or perhaps to store a few other things such as your smartphone, for example
It has to be easy to wash and dry
It has to be appropriate for both parents to wear so that you will only have to buy a single carrier.
The Best Baby Carriers
Infantino Sash Wrap

There are some parents that would love to use a baby wrap more than any other carrier type out there simply because it is easy to use and it has a no-frills approach to sliding your baby in and out of the carrier.
That being said, if you are into Mei Tai carriers, the Infantino Sash is an excellent product that I can highly recommend. It is an easy-to-use carrier that is made of durable materials. Because of how it is constructed, it mimics the flexibility of a baby wrap, albeit is more durable than the said variant.
Most importantly, this is definitely one of the most bang for the buck carriers out there because of its price and the value it provides.
Baby Tula Carrier
A lot of parents actually love the Baby Tula Carrier because not only can you buy them in a variety of different colors and patterns; it also has this amazing feature that allows you to adjust the waist belt to help distribute the weight more evenly.
I also love the fact that it is made of breathable materials so if you are going to a country that is hot and humid, this is definitely the carrier that I would recommend.
Deuter Kid Comfort III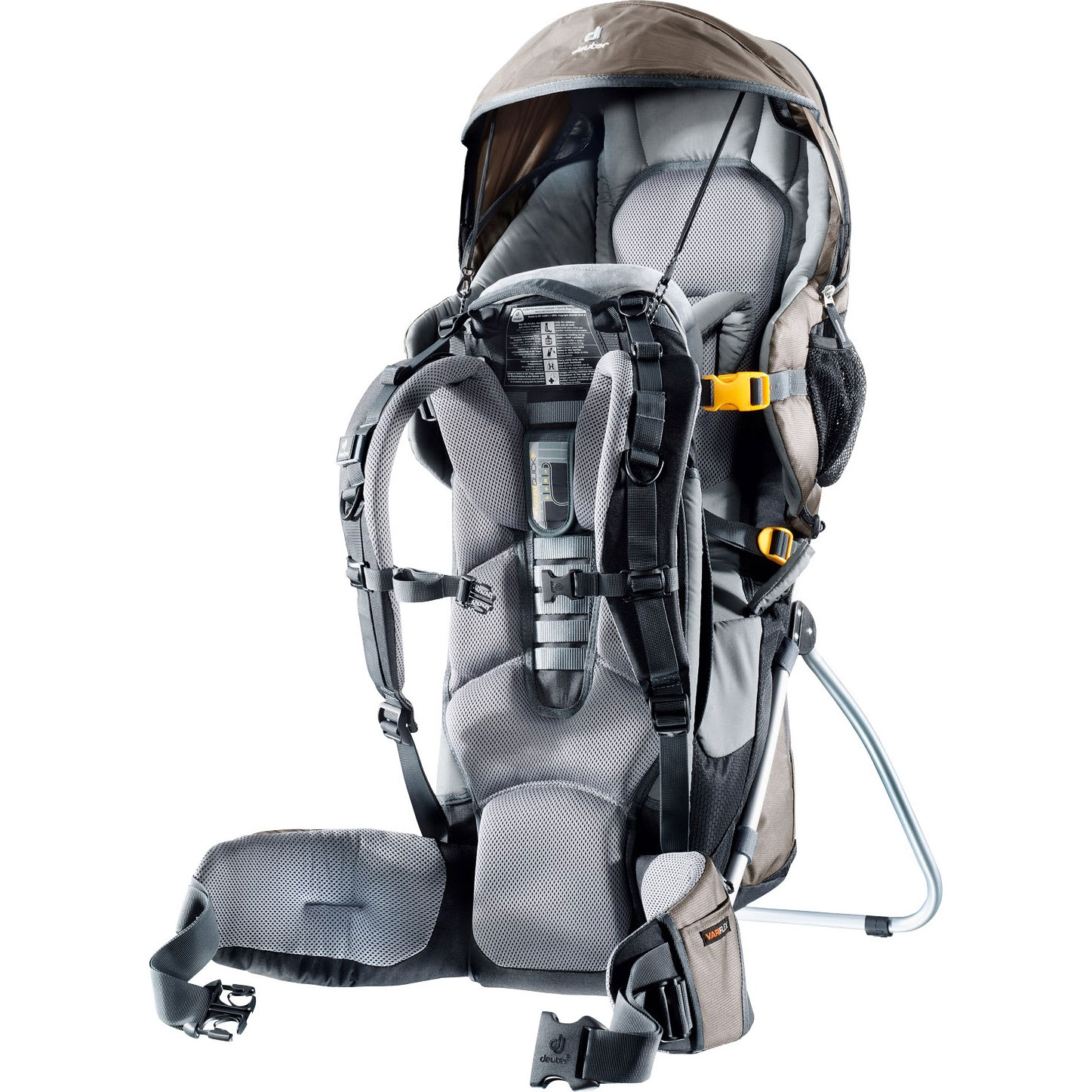 If you want to go on a hiking trip, then I highly recommend that you buy this one. This product has been known for its Aircontact Pro Backsystem technology that essentially helps distribute weight more evenly at all times- making it more comfortable for you and your baby while you are traversing the road, for example.
The carrier can be adjusted on the fly, meaning, you can make adjustments accordingly so that your baby will be comfortable while you are walking.
It also helps keep your baby in place thanks to its 5-point harness system. Do not worry, these straps, albeit ensure that your baby stays in place, contours to your baby nicely so that they won't get hurt in the process of adjusting it for the right fit.